Filipe Afonso & João Vieira Torres
November 22, 2014 (Sat) - 7:30pm
, Carpenter Center Room B04
We are thrilled to present, in person, two Paris-based filmmakers for a screening of their video works and discussion.
João Vieira Torres was born in Recife, Brazil, in 1981 and has lived in Paris since 2002. He has studied at the Miami-DCC Art Conservatory and the École Nationale Supérieure des Arts Décoratifs de Paris, and completed a two-year residency at Le Fresnoy Studio National des Arts Contemporains. He explores the 'other' through his work in cinema, video art, photography and performance. His work has been presented at Palais de Tokyo, Centre Pompidou, Cutlog Art Fair New York, Villa Arson, IndieLisboa, Tampere Film Festival, Vilnius Contemporary Art Center, Laboral, Kassel Dokfest, Barcelona, Cannes Festival Short Film Cornnner, Rio de Janeiro Curta Cinema, Festival de Cine Experimental de Madrid, Copenhagen CPH:DOX , Museu da fotografia de São Petersburgo, Pingyao Photography Festival…
Filipe Afonso (b. 1985, Portugal) studied Cinema in Lisbon and Prague and completed a master's in New Media Studies at FCSH-UNL (Lisbon). His work was shown at Anthology Film Archives, Microscope Gallery, Kassel Dokfest, Experiments In Cinema, Indielisboa, Artists Television Access, Urban Research / Directors Lounge, Platoon Kunsthalle, Armory Center For The Arts, Sonic Circuits... He has worked as a programmer for Collectif Jeune Cinéma and the Centre Pompidou, among others.
Program
João Vieira Torres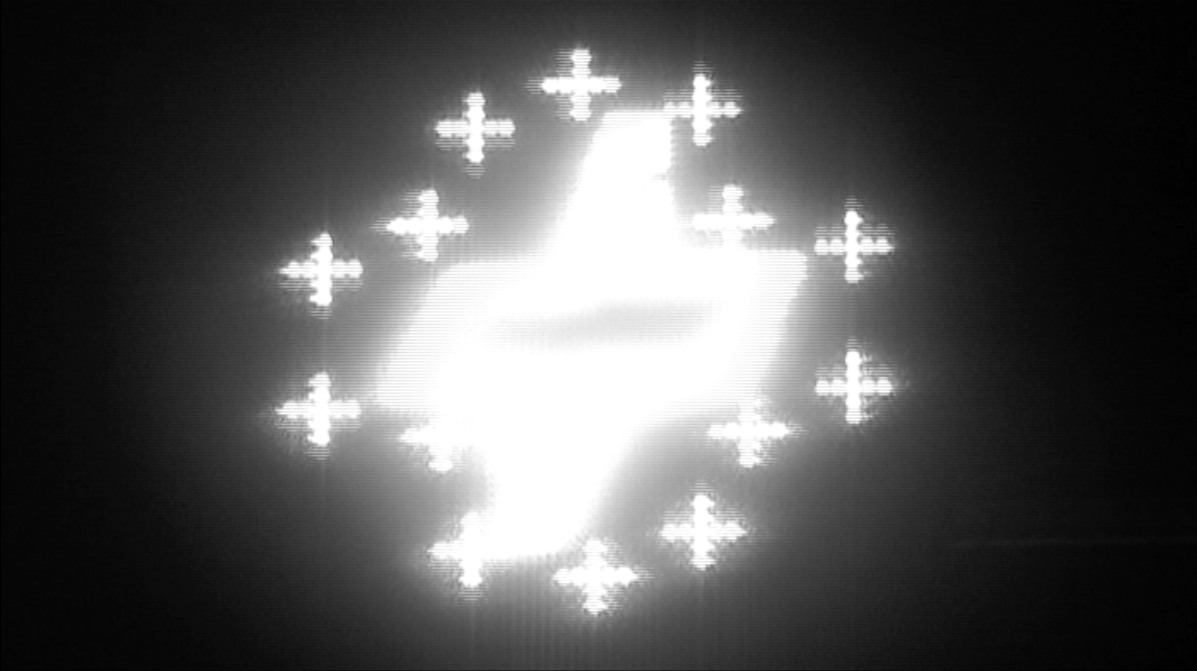 L'annonciation, 2009, 6 min
If a virgin, by a miracle, was able to bare a child in her womb, why a man wouldn't be able to do so?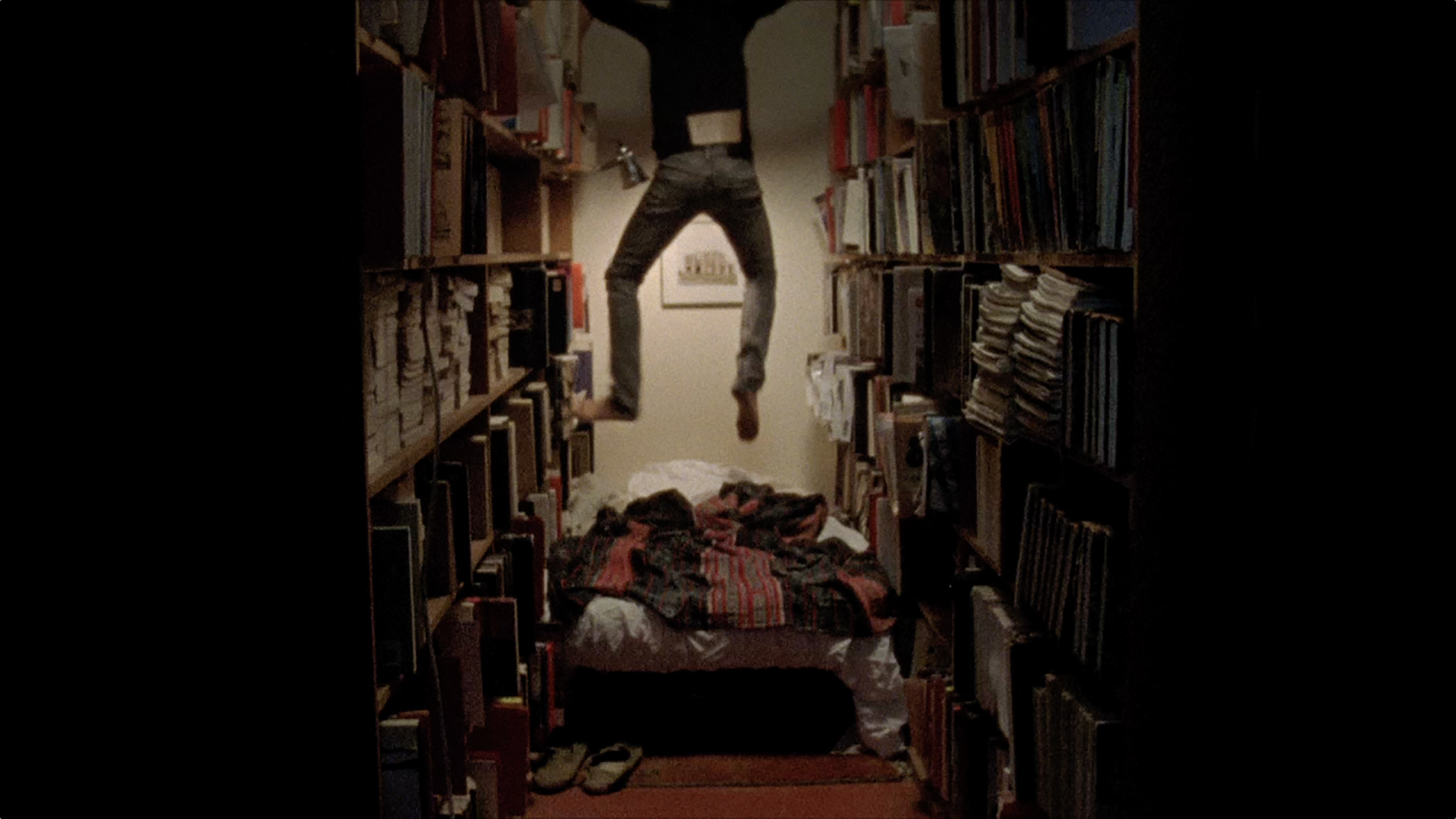 La Bibliothèque, la nuit, 2011, 18 min
The sleepless night of an old man in his vast library. A library haunted by ghosts. The old man doesn't see them. The books in a library cohabit on the same shelves but do the characters in the books know each other? A book always makes one think of another, read or to be read. Books and their characters haunt our minds. The reader is a medium, possessed, he makes the link between books, their characters, the thoughts of their authors and his own.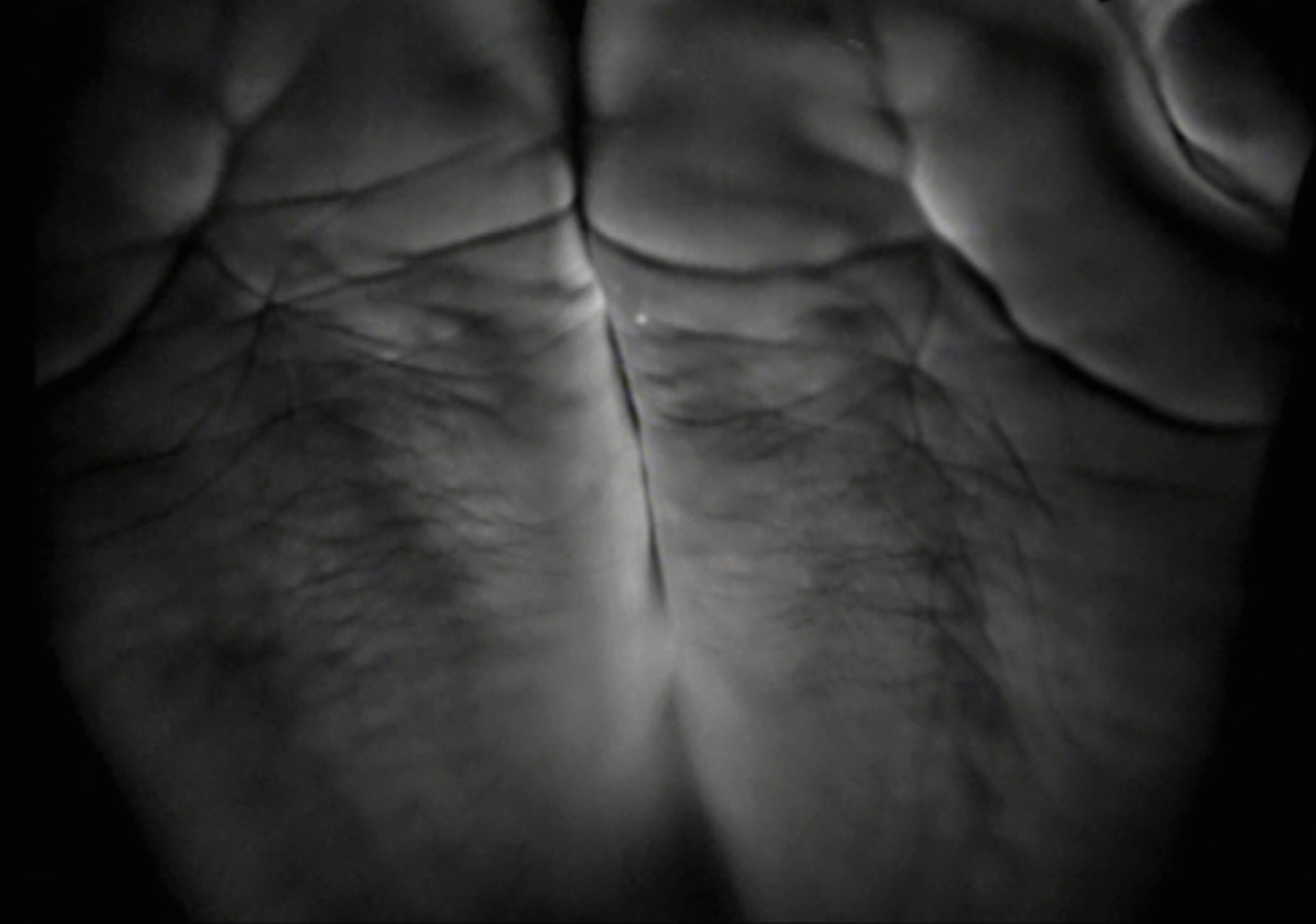 Ici, là-bas et Lisboa, 2012, 18 min
"Here, There and Lisboa" is a cinematic poem about exile, a story told in the dark, when our eyes have to make do with a flickering light and when our hearing is sharpened instead to pinpoint. As the title suggests, the film seems to be about three places connected by the story of a journey. Along the way the voice fluently switches between languages, telling about the curious intimacy one encounters abroad once one has given up the idea of a "home". The traveler's only home, it seems, is the body, as familiar and complex to him as a city he never left.
Filipe Afonso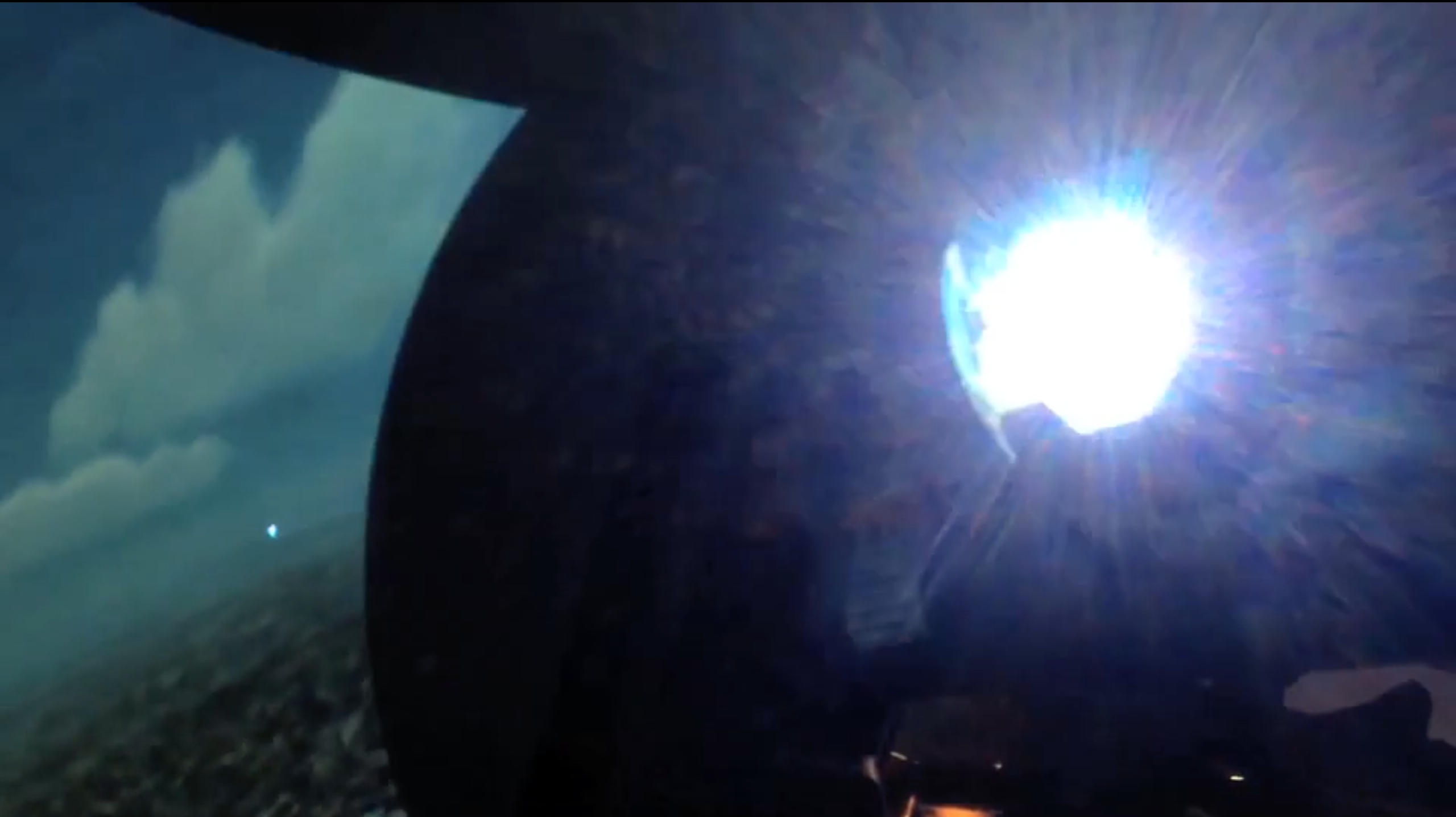 Emergency Landing, 2014, 16 min (work-in-progress)
As actors in a highly mechanized environment, we are citizens of a world populated not only by fellow humans, but also by virtual characters (avatars).Video games are known for offering immersive experiences in virtual world where one can escape from the physical presence. In this video the video game immersive experience tries to migrate to other screens. This work attempts to defy modes of perception of images and sounds as well as emotional engagements towards the screens (coldness, rigidity, aggressiveness) as it also exposes the social framework from its (mostly) young users and viewers. Mechanisms of video gaming and cinematic immersion are unveiled and further questioned. As we get more immersed in the video game we start to feel a certain disorientation in spatial and time coordinates…
Televisão, 2012, 15 min
Without 'calling for our attention' screens would no longer be screens. Thus screens, in their screen-ness, are promises of bringing to present, or displaying, what is relevant, while simultaneously hiding their claimed physical being behind that same relevance. These contours, we should stress, can appear only against an already there, assumed background, of worldness. (Ilharco & Introna, "The ontological screening of contemporary life", 2004)
I walk, in the night, in the city and I hear televisions. I suppose they all together could tell a story and give me a sign before I get home. It's like an house inside and its residents' extension to the outside, to the street and to me. I walk. Like a Ghost. I'm getting inside all these houses... But as I walk, as I get closer, I try to fix them to hear better, see more, more, more...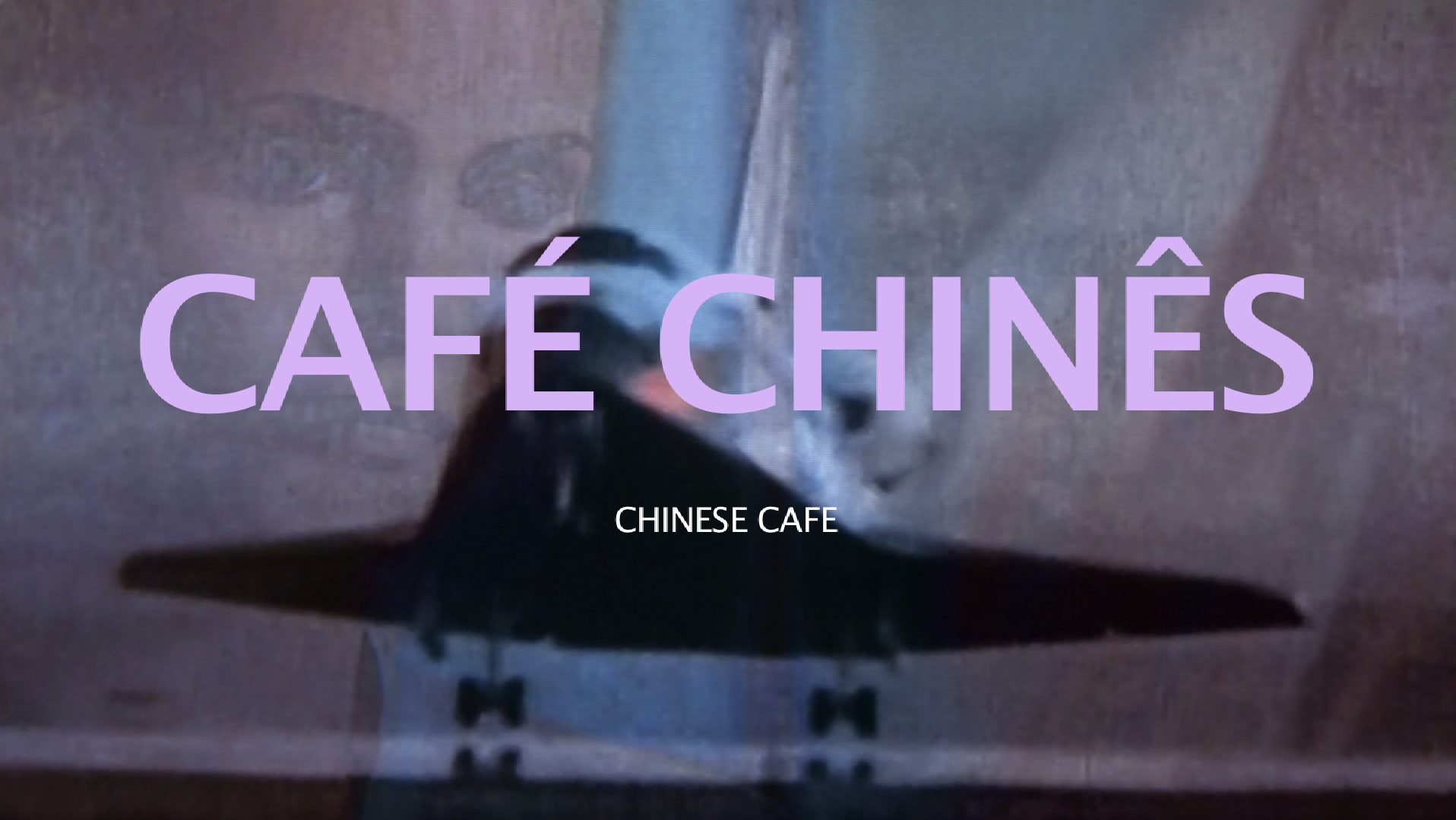 Café Chinês, 2012, 14 min
A Chinese woman trying to understand Portuguese people (she barely speaks Portuguese), serving international food and drinks, with the television always turned on and it's always playing American films… But she comes back to her country through a Skype connection. On the television, we see also an alien-human being being taken as an experiment, far from her own world, as the chinese woman is being taken for both the society as for the filmmaker's experiment and surveillance. As the characters start to be revealed, our thoughts, though, begin to be less clear, mixing different perspectives on the themes of History, borders, displacement, dehumanization, global village and loss of identity. Unknown man/Voice over: "Haven't you ever looked to China's history?" Alien-human on the TV: "Don't you forget, I am also human."