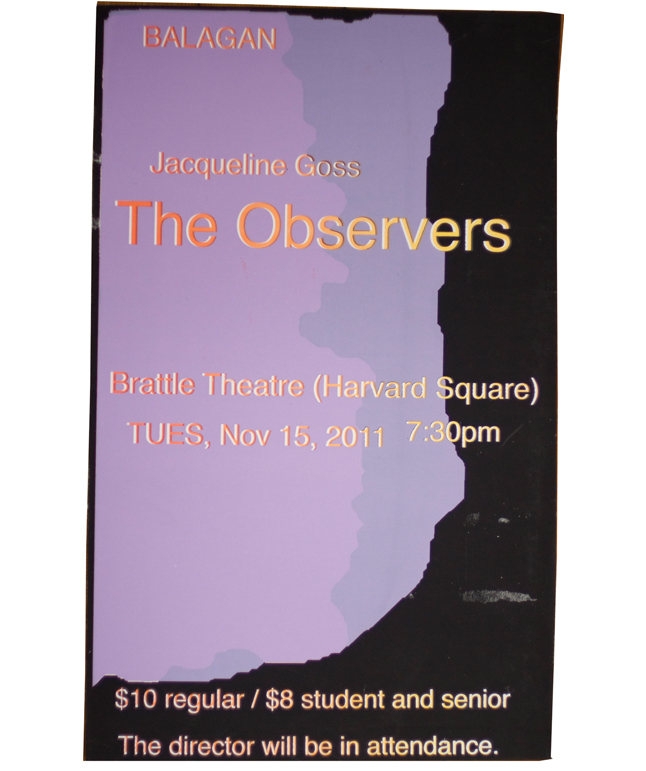 The Observers by Jacqueline Goss
November 15, 2011 (Tue) - 7:30pm
, Brattle Theatre
$10 regular / $8 student and senior
The land and sky of Mt. Washington, New Hampshire form a frame for two climatologists as they go about the solitary and steadfast work of measuring and recording the weather. Based in part on the Nathaniel Hawthorne story "The Great Carbuncle," this film features the extreme and varying beauty of the windiest mountain in the world. Shot on 16mm film with a small crew, 'The Observers' is based on the actual work of the crew of the Mount Washington Weather Observatory — one of the oldest weather stations in the world where staff members have taken hourly readings of the wind speed and temperature since 1932. In 1934, the staff recorded a wind speed of 231 mph — the highest wind speed ever recorded by a human being. Jacqueline Goss makes movies and web-based works that explore how political, cultural, and scientific systems change the ways we think about ourselves. For the last few years she has used 2D digital animation techniques to work within the genre of the animated documentary. Her most recent videos are "How To Fix The World" –a look at Soviet-sponsored literacy programs in 1930's Central Asia and "Stranger Comes To Town" – an animated documentary about the identity-tracking of immigrants and travelers coming into the United States. A native of New Hampshire, she attended Brown University and Rensselaer Polytechnic Institute. She teaches in the Film and Electronic Arts Department at Bard College in the Hudson Valley of New York. She is a 2008 Tribeca Film Institute Media Arts Fellow and the 2007 recipient of the Herb Alpert Award in film and Video.
Program
"The Observers" by Jacqueline Goss
Q+A with Jacqueline Goss Following the Film!