Shadowplay: Summer Fundraiser Screening
July 31, 2014 (Thu) - 8:30pm
, Norman B. Leventhal Park (Post Office Square)
After some months of rest and recuperation, Balagan again travels to the strange quiet of the Financial District. This time, we present a screening of short works selected from an open call, featuring filmmakers from Boston, the greater US and Canada. The resulting program, taking place during midsummer twilight in Norman B. Leventhal park, is a crepuscular journey through hypnagogic wormholes.
The event's goal is fundraising for future Balagan programs, and the represented filmmakers have generously donated the rentals of their films for our cause. Many thanks to all those who offered us their work that we were unable to include in this program.
Admission is free and open to everyone, but we ask that you please consider making a donation at the event -- or online via our Support page -- Balagan relies on the help of the community to continue programming such as this.
Program
Balinese Rebar / Stephen Broomer (Toronto) / 2012 / 16mm / 3.5 min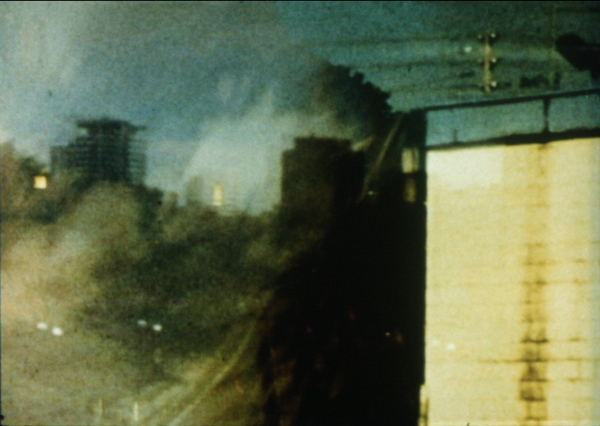 Birds in flight break through rusted clouds and translucent buildings. Rebar at a construction site seems to snake through sunlit puddles. / Stephen Broomer is a filmmaker and film historian. His restorations of Canadian student films of the 1960s have screened at the Canadian Film Institute, the Pleasure Dome, and Cinematheque Ontario, and his writings on cinema have appeared in Visual Anthropology Review, Film International, and CineAction.
Shades of Grey / Robert Todd (Boston) / 2014 / 16mm to video / 7 min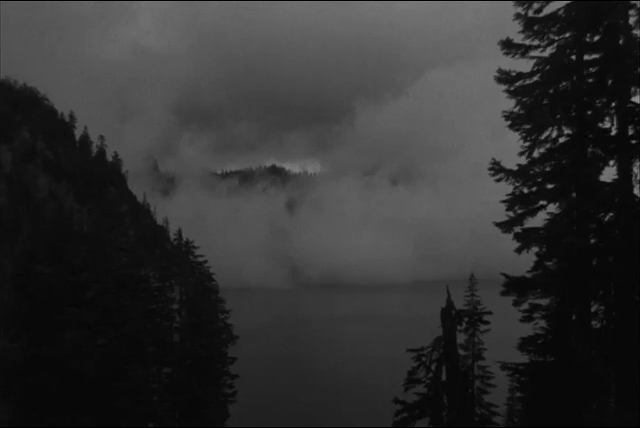 Spaces between black and white: Obscurities, Vagueries, Ephemera, Flotsam and other inconsistencies drifting distantly through the haze of film. / Robert Todd is a Boston-based filmmaker, known primarily for his short poetic experimental films. He teaches film production at Emerson College. His films have screened at international film festivals including The Rotterdam International Film Festival, The New York Film Festival, The Ann Arbor Film Festival, Media City Festival, and others.
The Soul of Things / Dominic Angerame (San Francisco) / 2010 / 16mm / 15 min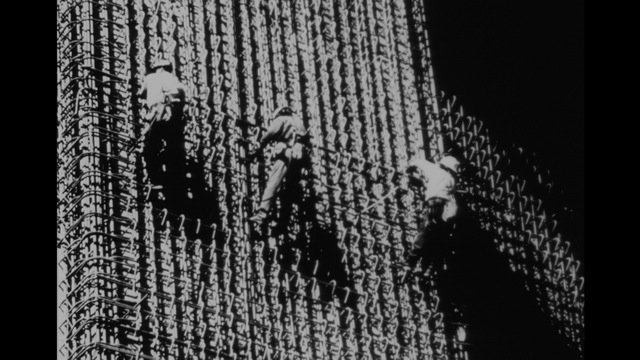 "Nothing is apparent to ordinary vision until it is painted upon the window of the soul." (William Denton, 1866) William Denton is one of the early pioneers exploring the art and science of psychometry. Psychometrics believes that every object emits a field of energy. That energy can transit its entire history through touch. That is every brick contains the history of what happened inside its walls and outside its walls and at the same time its own history of creation. / Dominic Angerame is an American experimental filmmaker, who has directed more than 35 films since 1969, and has presented films in film festivals worldwide. He served as director of Canyon Cinema for over thirty years.
Oracle / Douglas Urbank (Boston) / 2014 / 16mm / 7.5 min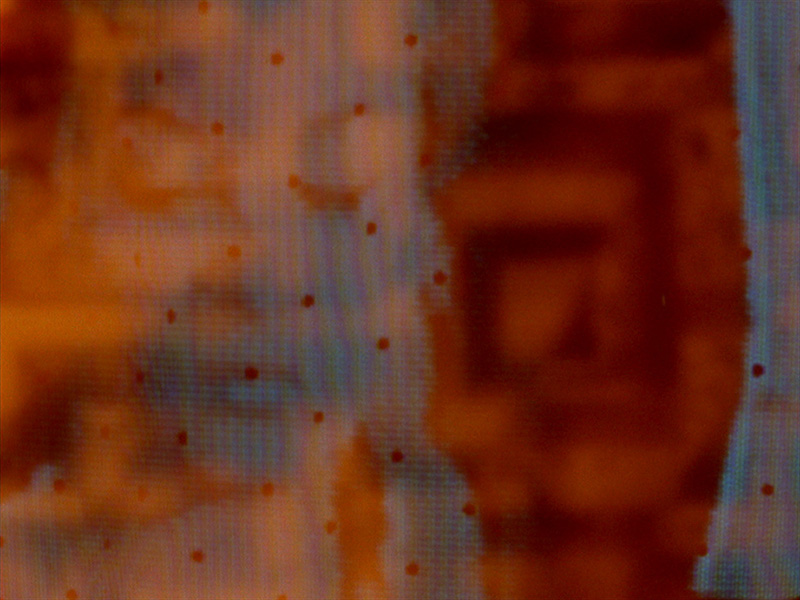 Douglas Urbank, based in Boston, Massachusetts, is an experimental filmmaker with a background in sculpture and drawing who began working with film in 2008. His films are made primarily with 16 mm film stock using "direct film" techniques, including combinations of original and found footage, blank leader, hand coloring, adhesive overlays, and other interventions, and are edited on a light table without use of a traditional editing system.
Sleep of Ondine / Mark Cetilia (Providence ) / 2013 / 16mm to video / 12.5 min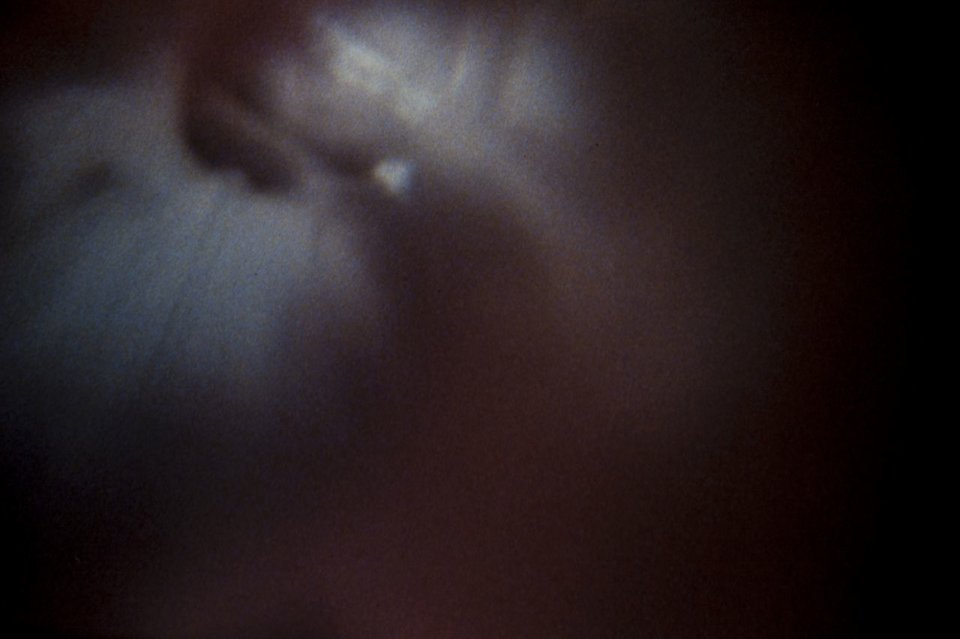 Inspired by the myth of Ondine, who cursed her unfaithful lover to stop breathing should he ever fall asleep, Sleep of Ondine compresses the brainwave frequencies of a typical night's sleep into a 30 second sequence. Shot on 16mm film with hand-painted transparencies, custom lenses and electronically-controlled stroboscopic light at 16, 24, 32, 48 and 64 frames per second and painstakingly captured frame-by-frame, then passed into an audiovisual feedback loop where the visual material controls parameters of an analog modular synthesizer, is manipulated in custom software written in SuperCollider, and the resulting audio analyzed to control playback and manipulation of the video, Sleep of Ondine is caught in a constant struggle for wakefulness and final submission to a state of rest. / Mark Cetilia is a media artist whose work employs generative systems in art, design, and sound creation; it is an exercise in carefully controlled chaos.
Rattle / Rene Dongo (Boston) / 2014 / video / 2.5 min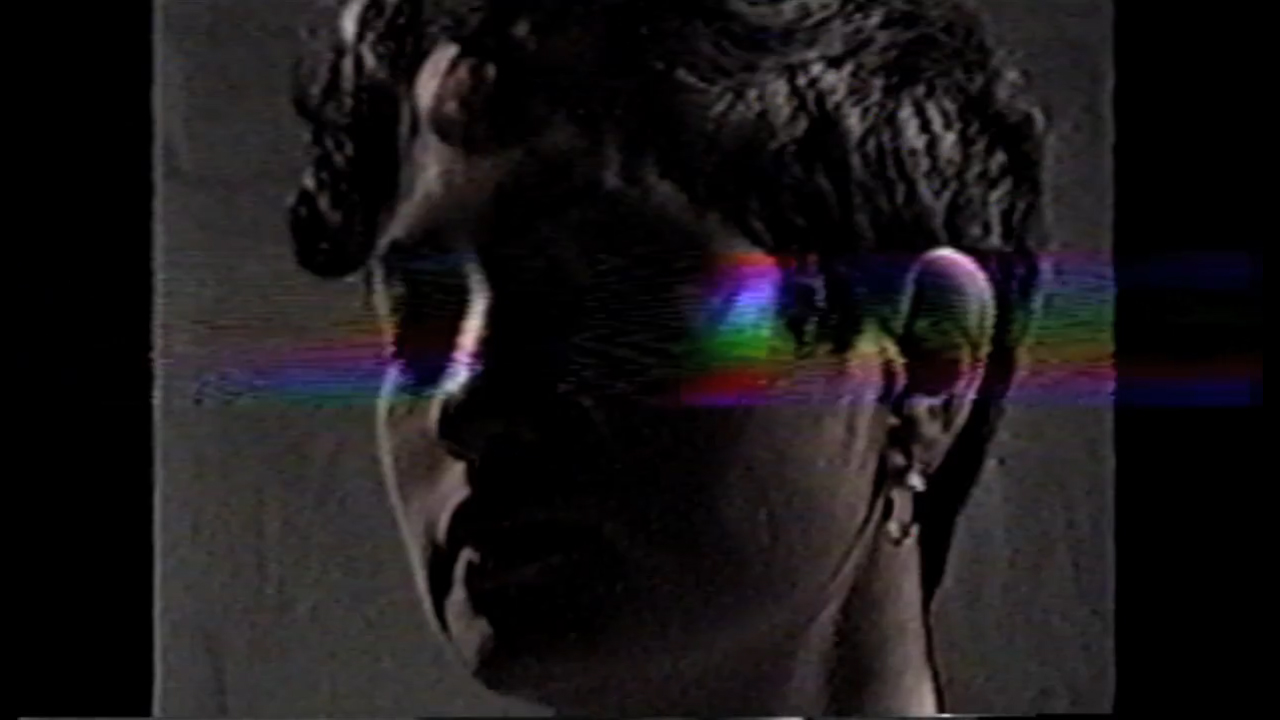 Overlapping memories. / Utilizing time and space as his canvas, Rene explores socially conscious issues from a youthful perspective. As a Boston-Peruvian videomaker he strives to better understand community issues while exploring new visual languages through digital video.
Message to Humanity / Ernesto Livon-Grossman (Boston) / 2009 / video / 5 min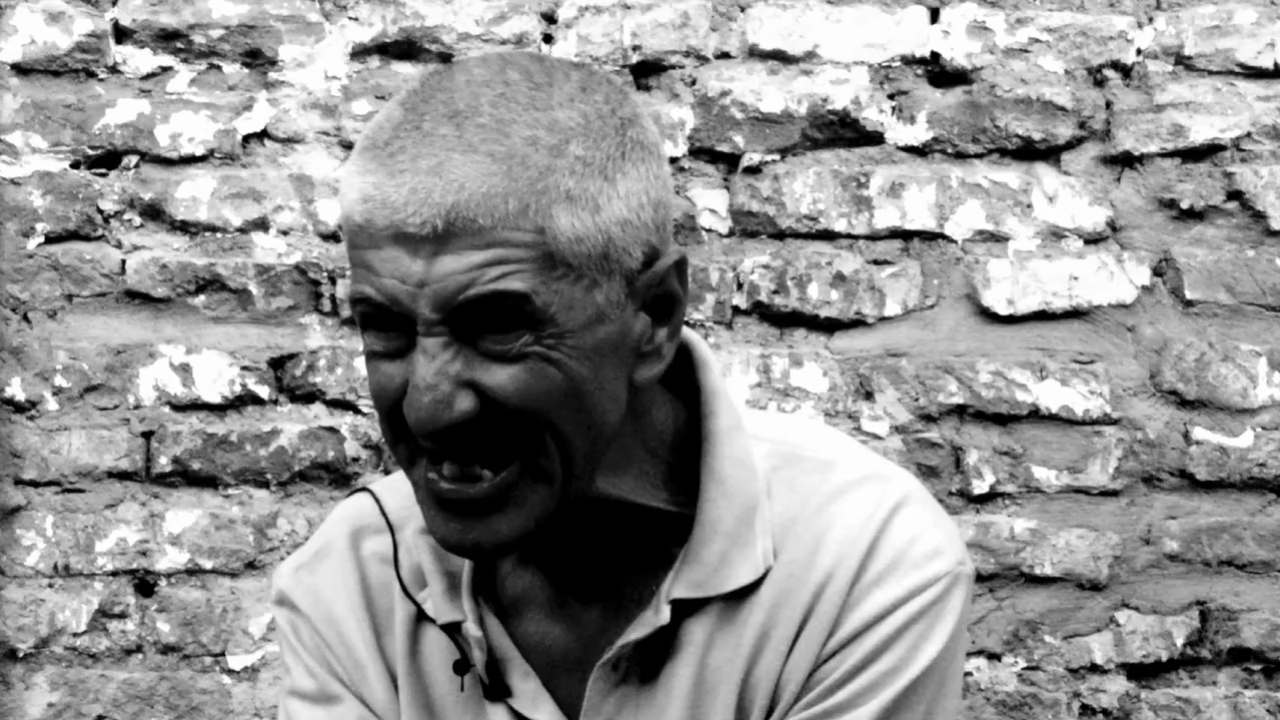 An abstract phonetic poetry performance by Roberto Cignoni extended by found footage. / Ernesto Livon-Grosman was born and raised in Buenos Aires. In his early twenties, he moved to Patagonia, where he developed an interest in the history and the politics of that region. He later published Geografias imaginarias, a study about travel writers who created a mythical iconography of the Patagonian landscape, one in which the region is viewed as an uninhabited space despite the indigenous groups that have been living in the area for centuries. During the last military dictatorship, Livon-Grosman emigrated to Costa Rica. He went back to Argentina in 1983 after the return of the democratic government. He now lives in the Boston area where he teaches literature and film at Boston College.
Battle Hymn of the Republic / LJ Frezza (NY) / 2013 / video / 5 min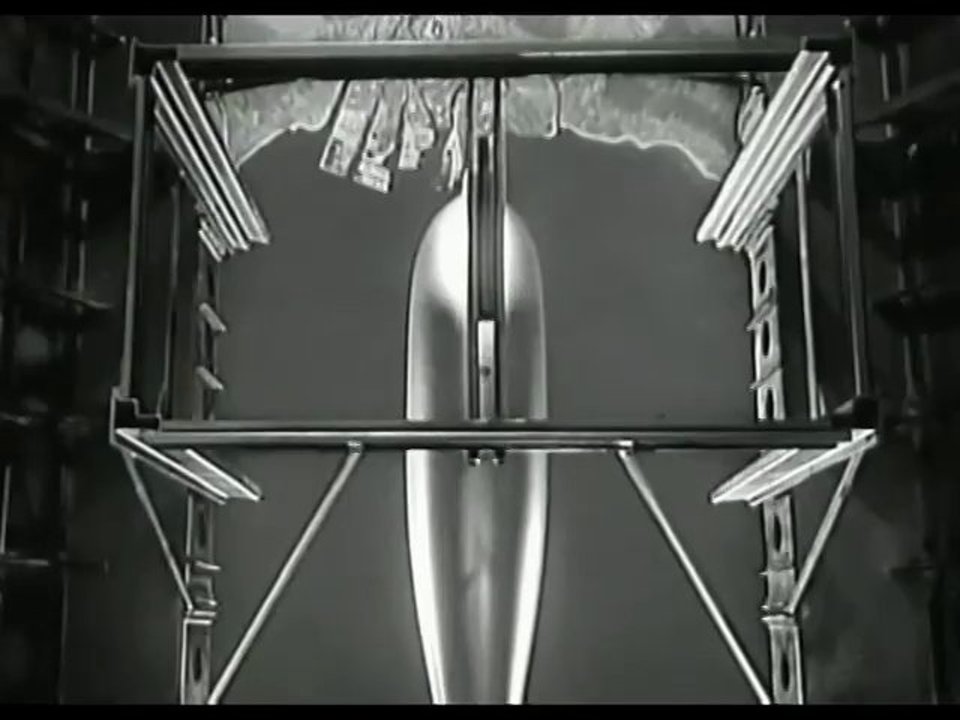 A series of prayer scenes from Hollywood films produced about and/or during World War II. A consideration of ideological and technological othering. / LJ Frezza creates video works of heavily edited found-footage and curates film programs for the Basement Media Festival and Spectacle Theater.
Renai no Daikyouen (Banquet of Love) / Haruka Mitani and Michael Lyons / 2014 / Super-8 to video / 6.5 min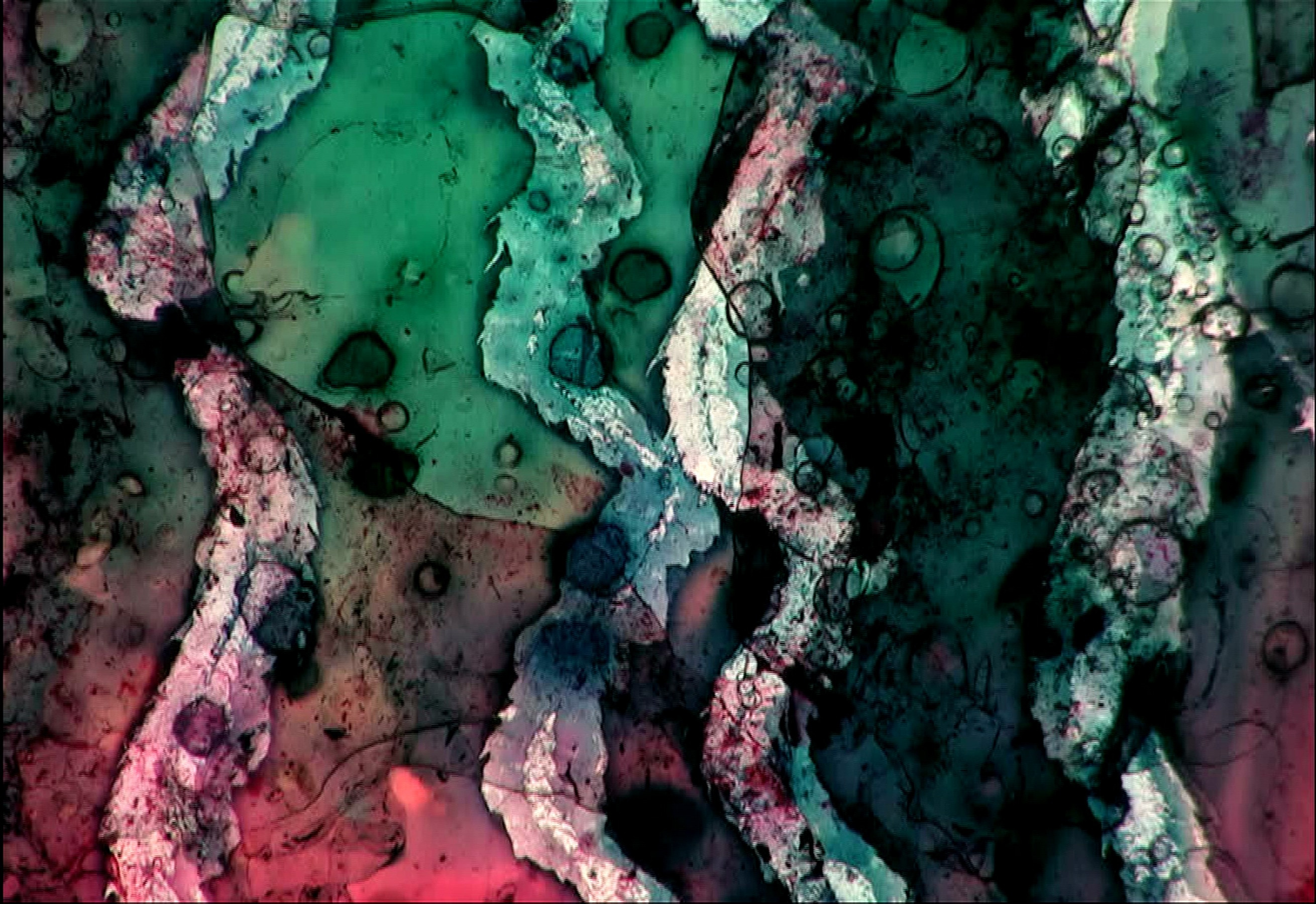 Created by Haruka Mitani & Michael Lyons, 2012-2014, to celebrate the Norman McLaren Centennial. The soundtrack is created optically using light sensors on the projection screen. / Haruka Mitani is an independent filmmaker based in Kyoto Japan. She was raised in a traditional Kyoto lacquer-ware crafts family and received a university degree in Image Arts and Sciences from Ritsumeikan University. Michael Lyons is a media arts and sciences researcher and educator based in Kyoto, Japan. He regularly contributes to conferences such as SIGGRAPH and SIGGRAPH ASIA. He co-founded the International Conference on New Interfaces for Musical Expression, a leading music technology research event held annually. He is currently a Professor of Image Arts and Sciences at Ritsumeikan University.
Triptych 1, Acadia National Park / Ben Pender-Cudlip (Boston) / video / 3 min
An exploration of sunlight and shadow in the Maine woods. / Ben directs nonfiction films that explore our common experiences and feelings as human beings. He is the founder of Unrendered Films. His recent short film Sanjiban premiered at Hot Docs and continues to screen worldwide. Ben graduated from Bard College at Simon's Rock, and lives in Boston, Massachusetts.
Mountain Lying Down / Lorenzo Gattorna (Baltimore) / 2012 / 16mm to video / 3 min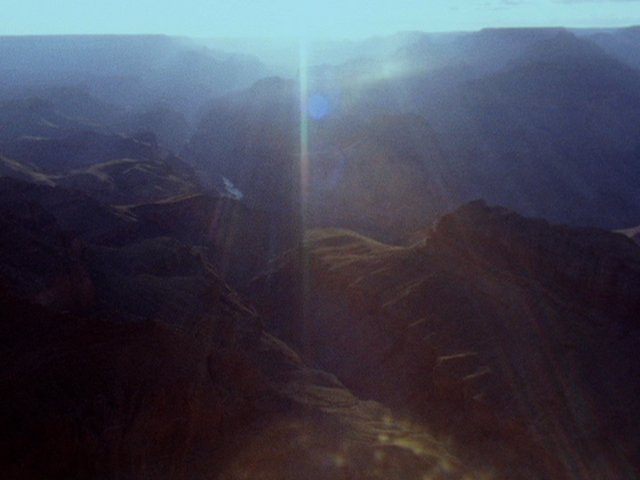 The title signifies the Native American name for the Grand Canyon, a massive gorge in the state of Arizona and one of the seven natural wonders of the world. Turbulence and tranquility gain exposure at enthralling elevations. Strata are uplifted through edges of contrast caused by severe slants of the sun. The scope of the sacred site reaches translation in static brevity, unearthing billions of years of sedimentary rock sequences. / Lorenzo Gattorna is a filmmaker and curator originally from New York now residing in Baltimore. He received a BFA from Tisch School of the Arts at NYU in 2007.