Temporal Currents: Experimental Film and Sound at the Metropolitan Waterworks Museum
September 16, 2016 (Fri) - 8:00pm
, Metropolitan Waterworks Museum
2450 Beacon St, Boston, MA 02467
Balagan and Non-Event once again team up to present… Temporal Currents: Experimental Film and Sound at the Metropolitan Waterworks Museum.

Conceived as a sort of "live installation," this event seeks to exploit the peculiarities of the old pumping station as a non-traditional cinema space and concert venue, breathing new life into its 130-year-old brass and iron machinery by means of multiple 16mm and video projections, as well as the sonic explorations of local experimenters. Roughly a dozen members of the burgeoning AgX Film Collective will present new works specially created for the space, informed by its history and architecture, and in dialogue with its intended function and design. Projectors will be placed throughout the facilities, shining abstracted and figurative imagery onto it's many curved and textured surfaces, obstructed and shaped by the geometry it's numerous valves, pistons, and gears.

Participating members of the AgX Film Collective include Robert Todd, Youjin Moon, Sarah Bliss, Antonieta Astudillo, Christina Hunt, Douglas Urbank, Susan DeLeo, Frank Aveni, Genevieve Carmel, and Stefan Grabowski. Sound will be provided by Brendan Murray and Mem1 (Mark and Laura Cetilia)
The Metropolitan Waterworks Museum is located at 2450 Beacon St, Boston, MA 02467, right next to the Chestnut Hill Reservoir. More info about the museum can be found at http://waterworksmuseum.org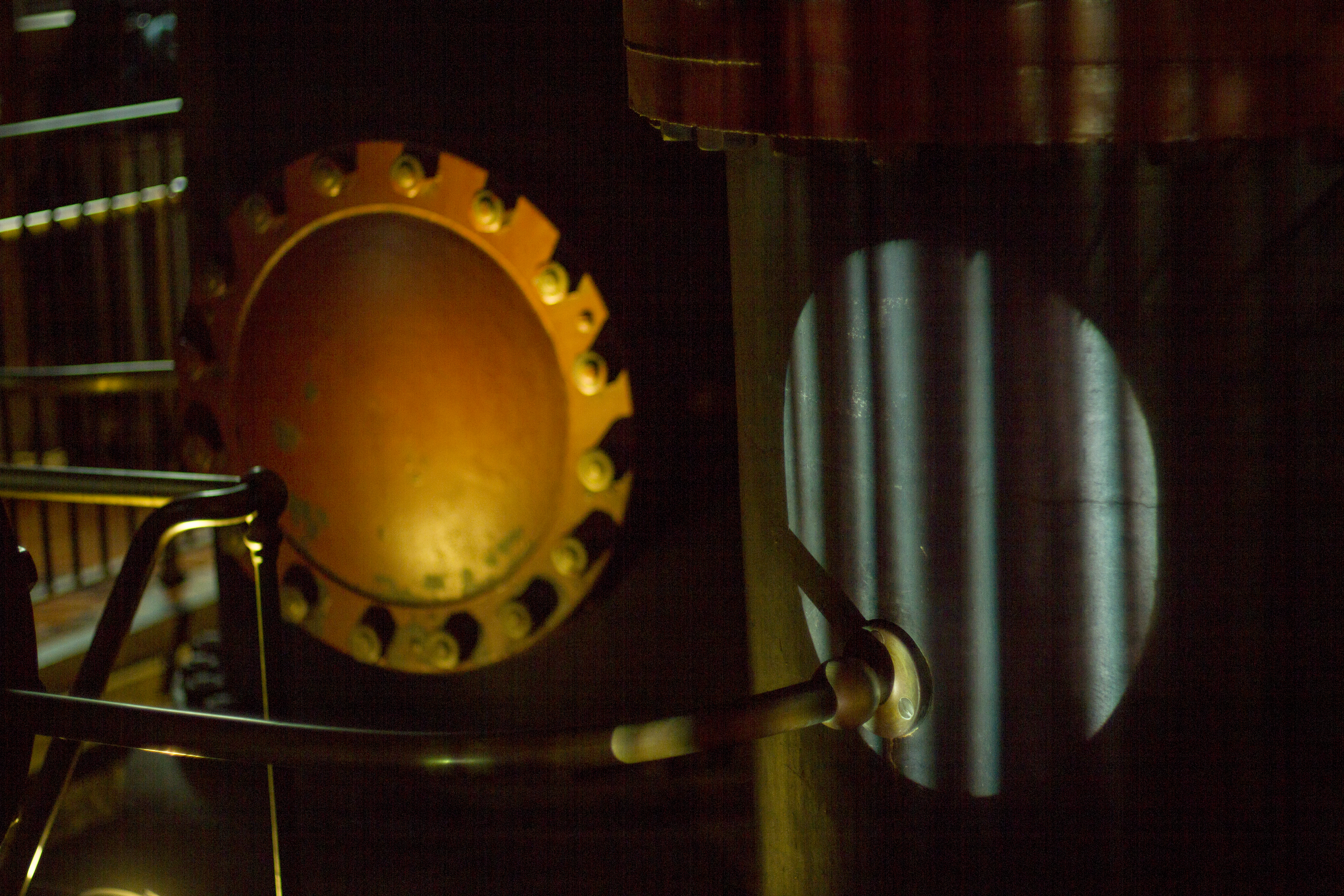 About the AgX Film Collective:

Based in Boston, MA, AgX is a recently established collective of moving-image artists from a wide variety of cinematic disciplines who possess a mutual appreciation for the medium of photochemical film. AgX is part of a growing movement of artist-run film labs and collectives around the world that have united to share resources, equipment, knowledge, and camaraderie. Through regular work-in-progress screenings, public and member-specific workshops, and a variety of other activities, AgX seeks to facilitate and nurture the local film community that has often felt too fragmentary. Learn more and become involved at http://agxfilm.org

About the musicians:

Brendan Murray is a musician who composes solo electronic music, usually with the incorporation of acoustic instruments. His solo work is comprised of large blocks of continuous sound. He has worked with other artists and ensembles in the Boston area, including Animal Hospital Ensemble, Taps and the Callithumpian Consort at New England Conservatory. He also composes music for film and performance.

Mem1 seamlessly blends the sounds of cello and electronics to create a limitless palette of sonic possibilities. In their improvisation- based performances, Mark and Laura Cetilia's use of custom hardware and software, in conjunction with a uniquely subtle approach to extended cello technique and realtime modular synthesis patching, results in the creation of a single voice rather than a duet between two individuals. Their music moves beyond melody, lyricism and traditional structural confines, revealing an organic evolution of sound that has been called "a perfect blend of harmony and cacophony" (Forced Exposure).
Program
Performance by Mem1
Performance by Brendan Murray
Projection map: